Professional Water Damage Restoration in Orlando & Winter Garden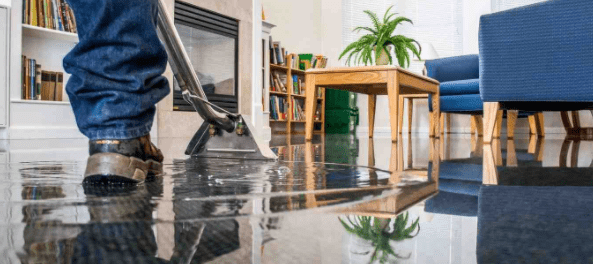 DriRite® provides affordable and professional water damage restoration in Winter Garden, FL, and nearby areas. We are available 24 hours a day, seven days a week, and we have a 30-minute emergency response time. At Dririte®, we use state of the art equipment for water damage restoration and commercial cleaning services. With over 35 years in the business, we've helped thousands of homeowners and businesses with water damage problems.
Causes of Water Damage
Having water damage is a disastrous situation, but with Dririte® at your service, you can take a sigh of relief. Water damage is a common problem in Winter Garden and most of the Orange County area. Factors leading to water damage include pipe bursts, failure of a sump pump, overflowing of toilet or sink, etc. water damage restoration is important to ensure that mold build-up does not occur, and there is no moisture left around, which can cause structural damage to your property.
Leave Your Water Damage Restoration Worries with Dririte®
Dririte® is a water damage restoration company that you can trust. Technicians at Dririte will help you with water extraction, drying out, disinfection and cleaning of the area. We use industry-standard machinery to remove all water damage. We ensure the area is thoroughly dried out and we sanitize the areas, including carpets, wooden floors, walls, ceilings, etc.
Sanitizing helps prevent the spread of biological and chemical contaminants, including harmful bacteria, which are a health hazard. Once sanitizing and drying is over, we will help you deodorize the area if required.
Call Dririte® Today
For a free estimate or emergency service for water damage restoration or cleanup, call us now on 407-654-0303. When you get in touch with Dririte, our team will be focused on the ultimate goal of helping you restore your property to its previous condition as soon as possible.