State Licensed & Board Certified Mold Damage Cleanup From The #1 Mold Specialist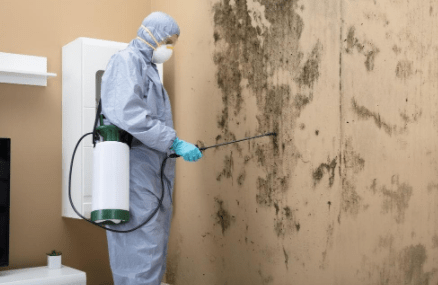 Dririte® is the number one choice when it comes to mold damage cleanup in Orlando, FL. We are a locally owned and operated water damage restoration company serving Orlando and surrounding areas for more than 35 years.
At Dririte®, we provide mold removal and remediation services for both residential and commercial properties. You can count on our mold specialist to provide you with the highest level of service and an optimal experience.
How Do We Work?
Mold can cause severe structural damage to your property as it feeds on organic matter. It can infest your walls and can cause health-related problems, including asthma, lung problems, etc. Therefore, getting rid of mold is an important step towards ensuring the well-being of your family and your home.
We visit your property to carry out a full assessment of the situation and the damage using thermal imaging, mold testing, and inspection. Then we use specialized drying equipment to fix the issue.
Why Choose Dririte® for Mold Damage Cleanup and Mold Remediation?
DriRite® is a trusted leader in the restoration industry. You can depend upon our highly-trained team to take care of your mold removal and water damage restoration problems. We specialize in water removal, water extraction, mold remediation, moisture detection, and property damage assessment.
Our team of technicians is IICRC certified, licensed, and fully insured. We are available 24 hours a day, seven days a week, and if you need us in case of an emergency, you can expect a swift 30-minute emergency response time.
Contact Us for Your Mold Removal Needs
For mold damage cleanup services in Orlando, call Dririte® now on 407-654-0303 for a free estimate. Our trained advisors are here to guide you through every step of the mold cleanup process and answer any queries that you may have.