Dririte has been actively involved in the restorative drying industry for over 20 years.
At Dririte® we understand the time and energy it takes to recover from a flood. One of the most time consuming steps of the whole process is the drying time. By using our desiccant dehumidification, we can get your structure dry faster and more efficiently.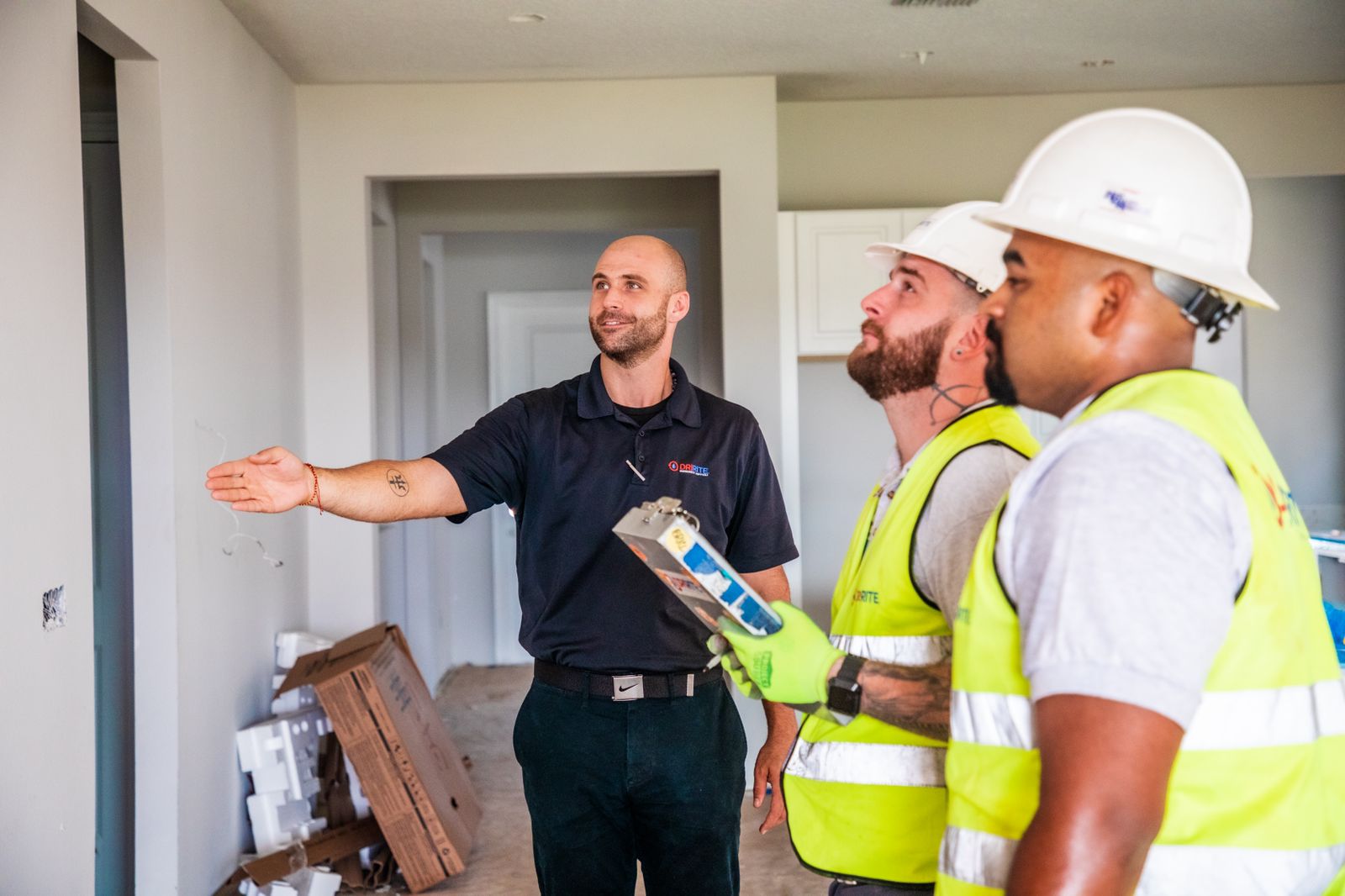 Read below to see the benefits of calling Dririte® when a catastrophic flooding occurs in one of your homes.
Quicker Results
Our enclosed trailer with its desiccant dehumidifier allows us to properly dry your complete structure in half the time of conventional refrigerant dehumidifiers.
Certified Dehumidification Drying Results
All of our restorative drying services includes our 100% dry guarantee. This includes a complete written report of all activities, all moisture reading, and digital images from start to finish.
Dehumidification Monitoring
Monitoring drying curves with our Thermal Scan IRC-2000® can greatly reduce drying time. By locating problem areas, simple changes in drying equipment placement can be made. To reduce liability, at the completion of the job, thermal images can be provided to the customer to prove the structure has been properly dried.
Dehumidification Qualifications
We understand the importance of structural drying. The first step to mold prevention is to understand and practice proper drying methods. Unfortunately the drying industry is not regulated by state or local government. However, until such time, as professionals we at Dririte feel it is our responsibility to actively participate in continuing education programs offered by the IICRC and IAQA. Please feel free to contact us about our qualifications.
Desiccant dehumidifier is just one of many services provided by the restorative drying industry leader.
Call our offices today, let's discuss your needs and you too will see why we are quickly becoming the most trusted name in the home builders industry.