Get The Mold Remediation Orlando Residents Rely On For Their Homes
At Dririte® we have all the right tools to detect and remove mold, as well as preventative services (such as various kinds of cleanings) that will keep mold from growing in the first place. When it comes to mold, don't mess around. Get it taken care of by those who can do the job Rite. Call Dririte for your mold remediation Orlando job today!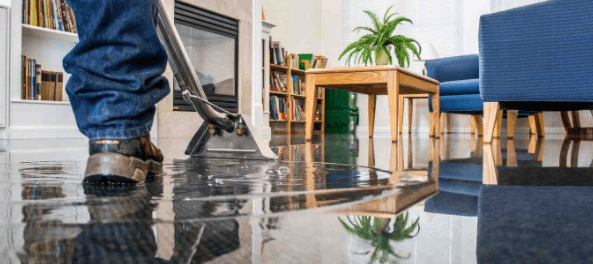 Learn "Mold Remediation Orlando" Is A Local Essential
If you suspect mold growth in your home, you might head straight to the search engine to find a solution. You may notice this search term come up pretty quickly. That's because unfortunately, Orlando has the perfect weather for mold to form and thrive.
Mold loves moisture. In Central Florida, we've got plenty of moisture. Between frequent storms and rains, the constant high humidity levels, and unexpected everyday happenstances, such as burst pipes or leaky faucets, many Orlando home and business owners see mold growth where it shouldn't be.
Common spots to keep an eye for mold include:
Leaking pipes
Leaking roofs
Windows without airtight seals
Paper based products (such as cardboard, ceiling tiles, wood products, wallpaper, drywall, etc.)
Fabric, Carpets & Upholstery
Insulation
Why is mold a problem? Not only does the stuff bring a foul smell to your living space, it can also cause various health issues.
For example, mold can aggravate your allergies. Constant mold exposure can also compromise your immune system. Common side effects include sneezing, runny nose, coughing, itchiness, and more.
Leave The Mold To The People Who Do It Rite
Mold is often a problem you don't notice right away. It takes time to build up, but once it does, it can not only be damaging to your health, but also harder to get rid of. Once you notice mold growth, you'll want to call professional help right away. You can also take certain preventative measures, eliminating an environment where mold might thrive.
Whether you need emergency services or routine inspections, Dririte is here for you 24 hours a day, 7 days a week! We provide the Central Florida area with a comprehensive line of services designed to take care of all problems related to mold and water damage, including mold testing, moisture detection, duct cleaning, truss cleaning, and much more.
Undetected mold in your home can cause all kinds of health problems. That's why our goal is to keep up the mess, keeping your home safe and family healthy. Get highly skilled, expertly trained technicians to your home to assess the damage and implement the solution, from Dririte.
Contact Us
If you're in need of emergency repair services or routine mold remediation services that Orlando homes depend on, give Dririte a call. For over 35 years, we have proudly served Central Florida, always ready when you need it. Our lines are always open for your questions, comments, & concerns. Get 30-minute response times, great prices, and IICRC certified, licensed, and insured technicians ready to clean up the mess and give you your home back. Call Now!
HAVE AN EMERGENCY?
Need DriRite?
Call one of the best restoration companies in Orlando, lets discuss your needs and you too will see why we are quickly becoming the most trusted name in the home builders industry.
30 Minute Emergency Response, 24/7
Insurance Approved Provider"
All technicians are IICRC certified, licensed and insured